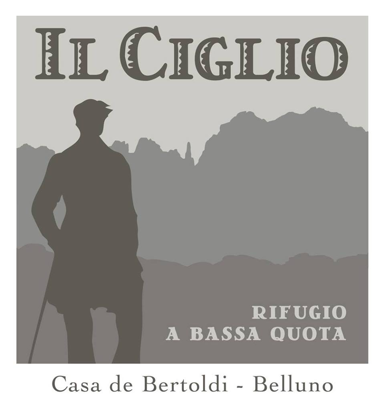 The
Ciglio
is a benchmark at the border between the urbanized world and a vast natural system that runs all the way from the countryside to the mountains. It is a reference point for those who, traveling by bicycle, horse, by feet of only with their mind, want to take a pause along their way.
Il Ciglio
"low altitude refuge"
is a suggestive space, with a vast garden, obtained restoring of the old canteen of the de Bertoldi's property and it's dedicated to the lightweight travelers of conscious slowness. Conceived with the same philosophy of the mountain refuge: free hospitality and commune share of the equipped space.
All the interior and exterior amenities of the Ciglio are at your disposition: you can use the little fountain, the wood stove, the kettle. You can read a book… take a nap on the long chair or listen to some music.
THE CIGLIO SNACKS
Apart from the food that the travelers take with themselves, it's also possible to buy light snacks and beverages made with the products of the farm and the surrounding territory (sandwiches, juices, teas, wine, etc.). The farm's personnel is at hand for any request, according to their availability.
events
The Ciglio often hosts small concerts, meetings with writers and cultural happenings. It's a suitable place for small parties, and artist residences. If you are interested to know the program visit our
Facebook page.
OSPITALITY
If you'd like to sleep in the structure you can book one of the apartments of
Casa de Bertoldi
.